We are so proud of the work that we do for our customers.
Please take a moment and read what they have to say about their experience with Israel Family
"...trip of a lifetime!"
The Levy Family
September 2022
We wanted to reach out to extend our thanks….thank you for a trip of a lifetime! Our family recently went on a two week private tour to Israel with Peerless, and the experience was fantastic. Planning a multi-generational, international trip, at the height of COVID, was intimidating, however, Eliana ensured that the entire process was easy.

Eliana provided invaluable guidance for planning all aspects of our trip – airfare, hotel accommodations, sightseeing, guides, insurance, and food to name but a few. She provided creative and unique ideas to ensure that our trip was seamless, exciting, safe, educational, emotional, and meaningful. Eliana always went above and beyond and had endless patience for our ever-changing needs. The client service and care we received was incredible and we are thrilled with the end result. Since returning from our trip, we have sent several of our friends to Eliana and to Peerless because we are so confident they will be ask happy with their experience as we were.
Thank you!!
The Levy Family
"I would highly recommend"
Geo L.
October 18 2019
As a frequent traveler, we depend on the efficient services at Peerless! Our clients needs are very demanding and timelines are extremely important. Ian has never let us down meeting these timelines. I would highly recommend anyone looking to have travel arrangements made, utilizing the services at Peerless!
"Recommendations were outstanding"
Luc
Oct 2019
The booking and all your recommendations were outstanding. Initially, I was freaked out about spending the money, but since i did so, I must confess to have thoroughly enjoyed everything.
I wished I could have just stayed in a game park for a few months and worried about nothing other than being confronted by an elephant whom I almost walked right in to. Chobe, Vic Falls and Chipungu was a magical experience. Chobe is a very different experience to Kruger area. The vegetation is very different. Chobe has the massive elephant herds and game en masse, like I have never experienced.
In any event, I loved every minute of the trip.
I will be sending you some prospective travelers.
Thank you for assisting with making this trip a most memorable one.
Best from me, Luc
"Excellent Customer Service!"
Angie
October 2019
Excellent Customer Service! I've had the pleasure of dealing with Peerless over the past year. The Peerless team deliver consistent polite, friendly and speedy service. Their team has always been available 24/7 to meet all our travel needs. I look forward to many more years of service from this wonderful team.
"Thanks Ian, Rob, Rebecca"
Lindsay, C.
September 2019
I look after a busy team of managers and executives, booking travel constantly throughout the year. Ian ensures all our needs are met quickly and efficiently. Ian has taken the time to get to know every staff member, he ensures they get the options they prefer on every trip. The after-hours service is equally as good. We have had many occasions to call outside of business hours with various issues, we have never been disappointed with the help and service we have received. Ian has even taken calls when he is off duty, to help out in an emergency, but if he is not available Rob or Rebecca are always there to step in. The worry free service I receive makes it so much easier for me to free up time for other duties. Thanks Ian, Rob, Rebecca and everyone on the Peerless team.
"Rooms were perfect"
Aug 2019
We arrived home Sunday afternoon and our trip, from beginning to end, was wonderful. There wasn't one detail that was missed.
Our apartment in Cape Town was fabulous, great size and great location. Our time at Shepherd's Tree Lodge was wonderful. Our rooms were terrific and the animals were spectacular. Our rooms in Johannesburg were perfect.
Our drivers/tour guides were all delightful, very knowledgeable and helpful when we asked for recommendations for dinner, etc.
We want to thank you for arranging such a wonderful trip. Everything fell into place beautifully and we learned so much about the country, the people and the customs.
Regards, Beverley
"It was fabulous!"
Lesley
March 2019
Not sure if I thanked you for our amazing trip or not, but just to let you know it was fabulous! Sylvia and Ken had a Shutterfly book make of their pictures and I bought one too. I've been able to share the wonderful memories and photos with my family, many of whom have added it to the list of places they want to go to in the world.
Thank you again and I have given your name to a number of friends and acquaintances.
Lesley
"Thank you!!"
Michelle and Family
March 2019
As we approach the halfway mark in our trip I wanted to reach out to thank you for the most amazing experience!! Everything has been spectacular so far. The hotels, the guide and driver, the itinerary and the people are amazing! We are all getting along so well, the kids have made instant friends and we are loving every second of this trip.
"Once in a lifetime experience"
Nancy
February 2019
The trip was fabulous. Adele has the vision of what she wanted for us and you made it happen. Thank you so much.
Londolozi was a 15 out if 10!!! Absolutely the best of everything—accommodations, staff, food, service. Really perfect. The Manor was terrific—- and their celebration for us with cocktails and singing was so touching.
The whole trip was a once in a lifetime experience.
Thank you for making Adele's vision come to life. It was fabulous!!!! Best, Nancy
"My dream trip come true"
Sylvia
October 2018
We're in Heathrow Airport waiting for our last flight home. I'm sitting here reflecting on our trip and want to let you know that we had the best time. The itinerary that you pulled together for us was amazing. I felt that we had a good taste of SA.
Everything worked like clockwork. Our guides and drivers were fabulous and they picked us up on time and were very knowledgeable.
Pilanesberg was absolutely phenomenal and the highlight of our trip. The lodge was beautiful, our guide very knowledgeable and the service was excellent. And we got to see the Big 5 and the Magnificent 7. Everyone told us how lucky we were and we believe them.
All in all you helped make my dream trip come true.
Thank you!
Sylvia
"Has been outstanding"
Lucien
October 2018
Our trip so far has been outstanding. Didn't have to think or stress out every step of the way.
Thompson's in Zimbabwe was amazing.
The homestead, which I was sceptical to visit, was a highlight.
So glad you did the booking for us.
Best,
Lucien
"An experience of a lifetime"
Harry & Iris
January 2018
Now that we are back to the frigid weather in Toronto, we wanted to express to you that the Bar and Bat Mitzvah tour was an experience of a lifetime.
Peerless travel provided a well organized tour with an excellent guide. His focus was to interest the children while managing to educate them, the parents and grandparents. There were highlights for us like visiting, Yad Vashem, the historical sights, the Shabbat dinner with an Israeli family, the markets, the army bases and of course the shooting range. We felt so many emotions and loved it all.
The most significant aspect for our family on this trip, was the Bar and Bat Mitzvah on Masada. We will never forget the sight of our sixteen year old grandson carrying the Torah down the hill of Masada and into the cable car. The celebration at the hotel was amazing. The food as usual was plentiful and delicious. We were surprised to see flowers on the table and live entertainment with candle lighting. What a celebration and surprise!
All of the hotels were first class. We thank you for getting back to us immediately when we had any questions.
Our children and grandchildren have not stopped talking about their experiences. The young teenagers have been inspired to go on Birth Right and visit Israel for a summer. This connection is what we had hoped for.
Thank you for providing us and our family with a fabulous trip to Israel.
Best Regards.
Harry and Iris K..
"Thanks for the great work!"
Bruce & Nancy
August 2016
We recently booked our children's Bar and Bat Mitzvah tour if Israel trip with Kathy at Peerless Travel. Wow, it was an incredible experience. Both my wife and I refer to the trip as being "perfect", and we are generally hard to impress! From the organization and planing, to helping us with customizing add-ons to the main trip, to being available at a moments notice to answer any last minute questions we might have, Kathy and her team were more than helpful. As for the tour itself, it was a life changing event for the family - exactly what we had hoped for. While you can always try to book these things yourself, we found that the stress-free Peerless booked vacation was an unbeatable solution. I would definitely use Peerless again for an Israel trip or any other for that matter.
Thanks for the great work!
"It will stay in all of our hearts forever"
Celyne Hardy
July 2016
I wanted to take a moment and thank you and Naomi for organizing our trip to Israel this July. My whole family and I unanimously agree that it was the most incredible trip we have ever taken! Israel is something to see. I can clearly see how one falls in love with the country and the people. We were so proud of what our nation could accomplish in such a short time. We experienced so much in 10 days. The archeological dig was amazing, the kids loved the camel and donkey rides, kayaking was thrilling, the moments at the wall were so moving, Masada was breathtaking at Dawn. There is so much to remember. Every day was amazing and we thoroughly enjoyed the entire trip. We laughed, we cried at times, it was quite emotional. Please accept my deepest thanks for helping us organize such an unforgettable trip.
It will stay in all of our hearts forever. Warmest Regards.
"Thank you so very much"
Diane
June 2015
We are home and I wanted to let you know we had a fabulous trip. The tours were great and so informative. I fell in love with Israel and of course I was so sad it took me so long to get there. The hotels were also wonderful. Our favourites were the Sheraton in Tel Aviv the Dan Carmel and David Citadel. In all cases the staff rooms and views were wonderful. Petra was a must see and a definite highlight. All around 5 stars for everything from Rooms to food to general experience we loved it! The transfers from one hotel to the next were seamless as were the flights and the assistance at the airport on our departing trip from Tel Aviv to Rome.Excellent job.
Thank you so very much.
"We look forward to working with you again"
Bill
March 2015
Re: Our family trip to Israel, April 17, 2015
I wanted to send you this letter, following our recent family trip to Israel over the March break. We had a wonderful time during our trip. Your travel services provided us with a plan, a guide, and an experience that the six of us will remember for a lifetime. Our trip introduced us to the marvels of Israel, and the historical significance of the entire region. We had the opportunity to visit Christian sites throughout the Holy Land, as well as important Muslim and Jewish areas. Our guide was able to provide us with context for the important geopolitical challenges in the region, and show us sites that helped us to understand the Israel of today.
We very much appreciated your diligent service, and your ability to manage the trip in the most economically efficient way, while still finding us superb accommodations and travel. We would be happy to be a reference to you and your organization in future.
Thank you again for your assistance, and we look forward to working with you again. Very truly yours,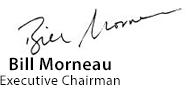 "Superb organizational skills"
The Shriqui Family
December 2014
We just wanted to sincerely thank you and your colleagues for the trip of a lifetime. It was spiritual, meaningful, educational and just a ton of fun. Everything from the magnificent quality of our guide (Shmulik, about whom not enough can be said) to the first-rate accommodations and meals made this an awesome experience. We also shared the trip with a diverse and warm group of people that we now consider close friends. All in all, we couldn't have asked for a better way to celebrate our son's Bar Mitzvah.
Thanks to you and your Team for your superb organizational skills and creativity in allowing us to see our Homeland in the best way possible.
Sincerely.
"I want to thank you"
Jill Weinstein
December 2014
Happy New Year.
I have been meaning to email you since we returned from our trip in August. I sincerely apologize.
I wanted to tell you what a tremendous experience it was for us. We loved every minute of it.
The food was outstanding, the hotels were great and our guide Smulich was so fantastic. Knowledgeable, thorough and so funny. This was my fifth trip to Israel and the first time for my children. I felt I was seeing the country again for the first time and this time I appreciated it so much more than when I first toured at the age of 17.
I cannot say enough about how great everything was and I felt safe everywhere we went. I want to thank you for all your help and Peerless for planning a wonderful itinerary.
Best Regards.
"We will be sure to tell all our friends!"
Pam Frank and the whole Belfer/Frank family
December 2014
I wanted to spend a moment and thank you and Peerless for a trip of a lifetime!
We had high hopes for our Bat Mitzvah trip to Israel and the trip exceeded our expectations.
The itinerary was expertly put together and as we travelled the countryside we learned and appreciated different things about Israel.
This all culminated in an inspiring Bat Mitzvah service atop Masada at sunrise. Our tour guide Shmulik was beyond fantastic and we would recommend this tour to anyone looking for a meaningful family Bat Mitzvah experience in our Holy Land (with great hotels and food to boot). Thanks again for everything and we will be sure to tell all our friends!
"The trip was so well organized"
Sharon Ronel and family
August 2013
We returned from Israel on August 18th but I haven't had a chance to contact you because I've been scrambling to catch up at work. I just wanted to thank you and Peerless for the wonderful trip that you organized. We all had a fantastic time. The trip was so well organized and full of fantastic experiences – some of which we expected, others which were very surprising. The Rabbi was great and the ceremony was beautiful.
Special mention needs to go to our guide, who was phenomenal. Aharon was knowledgeable and funny. He truly made the trip memorable. I'd like to write a thank you to him as well. I was wondering if you had an email address for him or if you'd be able to forward a letter from me.
Thanks again.
"EXCELLENT TRIP EXCELLENT TRIP"
Rex
Summer 2011
EXCELLENT TRIP EXCELLENT TRIP
Well, we are back and recovered from jet lag. I thought I would take a few minutes to give you some feedback on the trip. First of all, we had a magnificent time. The family rated it a '10 out of 10', Zahavah loved her Bat Mitzvah and we all loved Israel and the tour. I want to raise some specific areas, mostly of praise, and pass on a few ideas.
1. You. You were terrific, responding quickly and efficiently, with good cheer and the right information. Thank you.
2. Our guide (Moshe) and driver (Nissan). Moshe was simply excellent. A very bright man with a wealth of knowledge and a fine narrative style, he was a pleasure, and organized things beautifully. Nissan was of good cheer and, not incidentally, one fine driver (which is useful on twisty, narrow roads).
3. The Ceremony. Was wonderful and moving. The Rabbi was a delight, striking the right balance that ensured we had the feeling of having a proper service and that each child felt special, while also capturing the spirit of adventure and fun. The party was lovely and the dinner at Decks a nice surprise. Our Bat Mitzvah felt very special.
That's all for now. If I think of more i will write again. Mostly I want to thank you for organizing such a wonderful trip for us, and for all your personal attention to us.
Many thanks
"Thank you again"
Daniel Frajman
December 2012
Thank you again for encouraging us to go on the trip. Our son Michael did indeed read from Exodus during the Bar/Bat Mitzvah cermony, which was most memorable, as was the entire trip.
I wanted to underline to you that our guide Neil Eisenstadt was excellent (very informative, knowledgeable and friendly), and we thank you for this.
Regards.
"The execution was flawless"
Neil Melnick
September 2012
I would like to take this opportunity (belated as it is) to thank you, Ehud, Ahron, Shimon, and the rest of the group at Peerless for making my daughter's Bat Mitzvah Israel tour an unforgettable experience. To take a group of 7 unfamiliar families, 38 people, ranging in age from six to eighty-something, mix in jet lag of different degrees (people from Montreal, Toronto, Western Canada, and Australia!), add in a hectic schedule, and unbelievable heat, and transform them to a cohesive group, touring a country with thousands of years of history, is an incredible undertaking that Ahron, and Shimon performed with the illusion of it being an effortless task (they even seemed to enjoy themselves).
The tours were all well organized, and Ahron had a wonderful knowledge of the countryside and the rich history involved, which he shared with us in an unobtrusive, friendly manner, welcoming all questions along the way. He kept us all on schedule without becoming intrusive to our enjoyment of the trip. He seemed to be able to instantly adapt to the varied needs of the group, yet keep everyone organized so not a beat was missed.
From the initial planning stages, right through the execution was flawless. Hotel check-ins were performed in advance to us arriving at the hotels. Numerous special requests from all the families were always accommodated without question or stress. In fact, no request was ever seen as a problem, and everything was done to ensure a great time was had by all.
Thanks again!
"Overall, a terrific trip."
Howie Goldfinger
Summer 2012
Just wanted to send a quick note to say that we had a great time touring Israel. Even though the itinerary was aggressive, and we would have liked to spend more time in places like Haifa and Tiberias, we realize that we can`t expect to see everything, in such a short time.
Danny the guide, was personable and knowledgeable. Overall, a terrific trip.
Regards.
"Thank you to Peerless"
David
March 2012
Thank you to Peerless, Yahaloma and all the Families who helped make this experience so wonderful!!!
I have a digital mountain of video and photo files to help keep these memories close to my heart and am looking forward to sharing and in turn seeing all of your precious images. I believe that Shea Faigan was interested in hosting a file sharing site for this purpose and will leave that to him (He won the privilege in a scrabble game). Just a few pictures with this email, I will try to send a short video clip in a separate email.
Cheers.